Books on our ancestral and personal history help us reach into the past and build a more detailed version of our family trees.
Researching beyond the dates and names and finding out the details of life for individuals in your tree is where the excitement lies.
Genealogy books are an excellent place for starting this research and digging in-depth, but they are not always easily accessible.
Hard to find genealogy books are available at: 
Local bookstores 
Regional bookstores
Several online rare book sales websites
Even on free historical archives online 
Your family's history is significant.
Rare genealogy books hold much of the details and in-depth information about who our ancestors were and what made them special.
Today, hard-to-find genealogy books are becoming more accessible if you know where to look.
Read on for the ultimate guide on how to find rare genealogy books.
What are Hard to Find Genealogy Books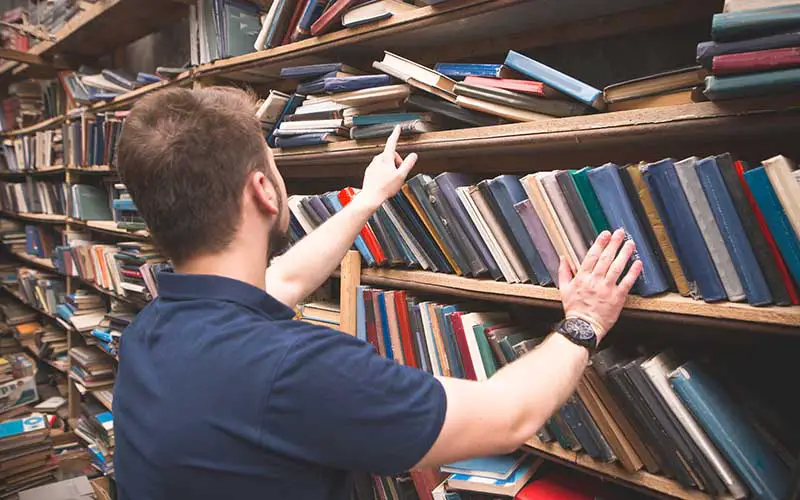 Even though many people researching their family trees might dig into records available to the public, like applications for pensions, last wills, and even obituaries, these resources offer only a glimpse into the lives of our ancestors.
Genealogy books commissioned and written during the time period when our ancestors were alive are the best way of finding out more in-depth and personal information about the people in our family tree who came before us.
What You Can Find in Such Books
Hard to find genealogy books are volumes that get published with limited copies for a regional place and time.
Such books were famous for compiling family trees and historical events by individuals. 
A fine example of such a regional genealogy book that is also quite rare is the New York Family History Research Guide and Gazetteer.
Such genealogy books include a lot of information about details pertaining to:
Business, institutional, and organizational
Cemetery records
Census records
Court records
Immigration, migration, and naturalization
Land records
Military records
Probate records
Vital records
You may be thinking, "that's interesting, but how do I find these books?" Keep reading to learn more about where to dig to find a treasure trove of genealogy information.
Where to Find Hard to Find Genealogy Books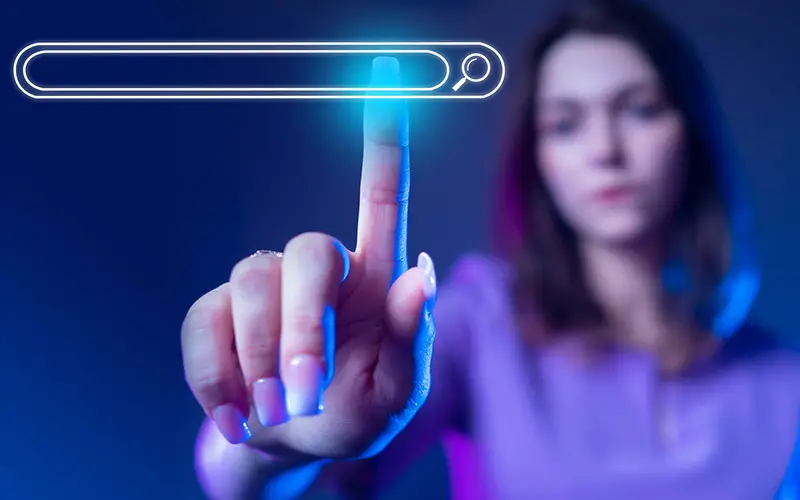 Even though personal family histories and regional genealogy books were not easily accessible before the internet age, they are now readily available on many:
Different websites
Online communities
Internet resources
The information for thousands of small and limited printed genealogy books is now compiled and accessible for billions of people online.
Online research is one of the best ways that family research and regional genealogy get completed.
Most of these genealogy books were coiled and published before 1923, making them free for digitization.
There are many great websites for resources with so many choices for online research of ancestry and genealogy.
In addition, some of the best online databases have built-in organization tools like timelines.
Access to some of the best free genealogy books and resources is an excellent place for starting your sleuthing through history and your own family tree.
These resources get found on the following websites and databases:
Internet Archive
This online, free, borrowable, and downloadable library is one of the best places for obscure and free books.
In addition, local and limited publishing of genealogy books often ends up on archives such as the Internet Archive.
The search engine is robust and allows for:
Annotating
Saving
Sharing
Staring
The reading is clean and clear.
The whole process from search to checkout to research and reading is very easy to use.
Google Books
Google's excellent search engine is available for use as a library.
Using Google Books is an excellent resource for finding what books are possibly in existence about: 
Your family tree
Specific regional information
Particular places and times
The search tools of Google Books are legendary and all for simple search terms and then filtering of books that show up in your results.
Likewise, the Google pdfs offer easy navigation and searching for anyone's name within the book once you find one that you like.
HathiTrust
Another great free resource for online research of genealogy is this online library portal called HathiTrust.
The great thing about this resource is that it has much of the resource information geared towards genealogy research and helps you refine searches by terms relevant to family trees and regional keywords.
There are many obscure and minor print family genealogies in this resource.
There is also free access to some of the best resources for learning about lineages and how to use genealogy books as references on their free HathiTrust library database.
FamilySearch
The great thing about this genealogy resource is that it focuses only on the family tree and genealogy research.
There are over 200,000 books in their database from small and large communities and regions all over the country.
Many of the books are accessible online.
Although the access may be limited to learning institutions and credentialed research, there are still some available sources that are free to the public.
One of the most popular places to get official access to their catalog is a Family History Research Center, which you can sign up for.
The research tools of the Family Search are very easy but not very intuitive.
Simply search for a book title and then click on it for a preview.
The search is like a digital library catalog and sorts your searches by:
Title
Keywords
Descriptions of regions
The authors or contributing authors
The bad part about family search is that you cannot search within the contents of the book as a preview.
The limited search options mean that you must download and check out the book before doing any research.
The book's index is the only way of researching for ancestors' names or regions of interest, which is less intuitive than the other databases that allow for keyword searching in previews.
Genealogy Gophers
Genealogy Gophers is a smaller site but still very helpful for your ancestry research.
Their database consists of over 80,000 titles, from whole genealogy books published by professional researchers to local and smaller genealogy books that are researched and published by families and individual amateurs.
The research tools are also much better than Family Search because they search for all of your keywords and terms, searching in previews of the books before you check them out and download them.
The Best Genealogy Books Every Family Historian Should Have
There are many genealogy books that are available:
On the market
In online databases
At your local library
However, some of these genealogy books stand out against the rest as applicable for almost any family historian looking in the past of their ancestry.
Why Hard to Find Genealogy Books Are Valuable
Although many historians and genealogists prefer official records to the amateur genealogy books of the past, these books have incredible insights into the details and behaviors of past ancestors. For this reason, they are incredibly valuable for discovering the depth of the family tree, not just names and dates.
Hard to find genealogy books may sometimes get written by family members and ancestors.
The fact that the book is written by someone in the family and not by a third-party researcher means that they could be:
Biased
Confused
Even wholly incorrect
However, these regional histories and family histories are valuable for a number of reasons that most official historical records seem to lack in both detail and depth of understanding about marginalized groups and lesser-known events.
Women
Through the 19th century, the activities of women were historically kept out of many official documents.
Finally, however, women's:
Accomplishments
Activities
Contributions to society and family
Jobs
were detailed in many regional and family genealogy books.
Such culturally essential pieces of local and regional history have even documented landmark accomplishments by women.
Take, for example, the documentation of the first woman dentist from 1859 in the genealogy book titled, The Beaman and Clark genealogy; a history of the descendants of Gamaliel Beaman and Sarah Clark of Dorchester and Lancaster, Mass.
The information about this first female dentist in the United States was not readily available in the historical record.
However, at the turn of the 20th century, it is detailed with painful reflection and depth in this family genealogy.
The early-career achievements and advancements of women happened and were left out of many "official" histories.
However, they live on in the printing of smaller regional and family genealogy books.
African Americans
Historically left out of many official documents or labeled even as property as slaves without much other detail, the enriching history of African Americans became more robust in local genealogy books.
Unfortunately, these details about slavery and other degradations may be painful reading and are usually written by white families and family members.
However, these untapped resources might have a wealth of information about the servants or slaves during the 17th through 19th centuries.
For example, in a genealogy book titled "The Descendants of Capt. Thomas Carter", there is a reference to "servants" in the 1780s with names of African American slaves in the residents' home.
These names were kept out of the official records but detailed in this genealogy book.
Customs
Many nuanced customs might get left out of more extensive and more comprehensive histories.
However, the everyday life and customs of families and regions of people got kept in genealogy books.
Some of the things that indicate unique customs that you should look for in a genealogy book include:
Namings:  customs of how children were named; after parents or other family members?
Traditions and celebrations: What is being celebrated, by whom, who attended, and how often are these celebrations held.
Locations and neighbors: Where did people in the genealogy live, and what it meant to live in these places.
Jobs and professions
Personal Stories
One of the best parts about using family genealogy books is that they are full of personal stories and anecdotes about the past.
In addition, interviews from first-person accounts of events are great for weaving the official documents of things like census reports into a more profound tapestry of ancestry.
Personal stories also give you one of the greatest treasures that creating a family tree and tracing your genealogy will provide you with about the lives of those in your family who came before you. These stories will bring life to the:
Personalities
Characters
Personal details
Making connections to the past is more rewarding with personal stories.
Links about how and why people did the things they did help us put our own lives into focus.
By understanding who the people of the past were with the benefit of more human qualities and details, personal stories from genealogy books offer a fuller picture of where we come from.
Historical Events
Sometimes historical events get taken for granted.
Genealogy books offer a glimpse into critical historical events, both regionally and nationally, through the eyes of people witnessing them. This perspective gives historical context.
Placing past peoples in the context of history helps researchers understand more about these people's daily lives. In addition, historical events and how multiple historical people perceived them give a single moment by which people can get compared and contrasted.
For example, reading about the genealogy history of how rural ancestors dealt with a significant event like a fire or earthquake can get contrasted against the reflections of city-dwelling ancestors who lived through the same event. These comparisons help paint a clearer picture of living situations, personal characteristics, and communities of the time.
Also, historical context provides more insights into the research that could prove valuable for further genealogy research.
Can You View Census Records For Free?
Some of the most vital clues about ancestry and genealogy research are found in census records. Census records were started in the United States in 1790 and have continued ever since.
Census records were very valuable and very accurate information from the time period when they were compiled. Beginning in 1850, census records give many critical details about people, including:
Ages of all family members and those living in the household
Agricultural information like agriculture schedules, value, and the crops they grew
Family member names and surnames
Jobs, professions, occupations
Marriage status and the number of years the individual has been married
Property and personal belongings valuation at the time of the census
Street address
The birth palace(state and country)
The birthplace of the parents of the individuals in the census
When and where the individual's immigration took place
Census records are available for free in some places from the years 1790 to 1940. However, any census records after 1940 are not readily available to the public since there is a law of 72-year restriction of access to census information.
Census records are available in two places:
Primarily, census records get found at the Federal Archives. However, the Federal Archives also have partners that have the census records in digitized format. Sometimes these partners charge a fee for researching the census; sometimes, they do not.
The top two online places that offer census records information are:

Ancestry.com
Familysearch.org
Each of the top two websites is officially partnered with the Federal Archives and allows some access to census information. However, the data is commonly blurred in some places on the free documents, only giving you some access or allowing you a limited number of searches before requiring that you pay for a subscription to the website for unlimited access to all census information.
Tips for Using Genealogy Books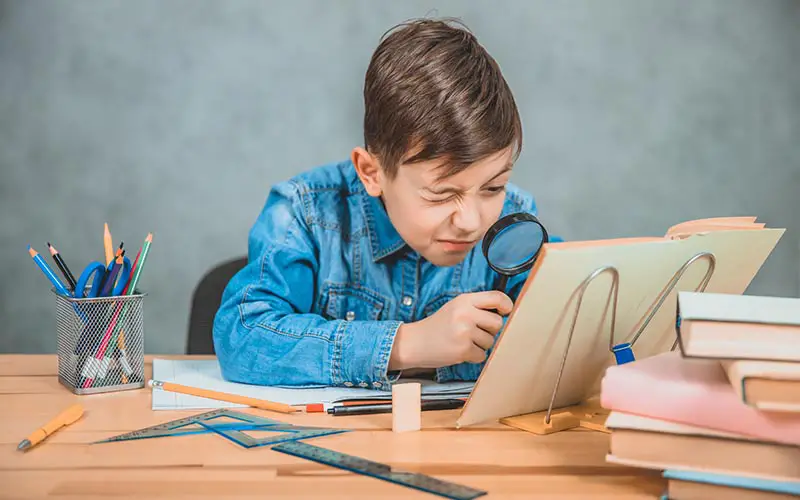 Even if you get one of the best-researched genealogy books, there may be some things that you should look out for a while using it. Some of these tips are great for helping keep your research organized and accurate.
Remember, genealogy books are a great tool. However, these tools have little oversight. Some genealogy books got meticulously researched, and others have been hastily thrown together.
The following is a list of some of the best and easiest tips for using genealogy books for family and regional research. Using these tips aids researchers in staying focused on the task at hand and using only the most accurate information.
Not All Genealogy Books Are Accurate
This tip is a good starting place. Some genealogy books may have used what they believed were reputable sources at the time, such as first-hand accounts and newspapers, but were unaware that information was later retracted or proven false.
Some books are more accurate than others, but it is almost certain that all genealogy books have some false or inaccurate information contained within them.
If you keep in mind that not everything printed is accurate, you should identify mistakes the author made or highlight outdated resources and information. The rest of the tips on this list help clarify your research and assist you in looking out for the inevitable inaccuracy of most genealogy books.
Save Copies of Everything!
When you source information for your research, you must save copies of everything. Saving your research means that the data you accumulate should also get downloaded onto your personal device, such as:
Notes
Titles
Source citing
You may even want cloud storage as you start your genealogy research. There are many reasons why it would be best to have several backup copies of everything you are researching, and that one of these copies is a cloud storage space. Some of the best reasons for choosing cloud storage for your genealogy research include:
Access From Anywhere
Using cloud storage means you can continue your genealogy research if you are:
On vacation
On a break at work
Somewhere other than the library or your home
The access to analysis anywhere and the ability to compile that research anywhere are incredibly convenient if you are on research trips to the physical places mentioned in the genealogy. 
The research you are completing gets easily added and saved on cloud storage, allowing you to incorporate:
Photos
Written details
Notes
From anywhere! These pieces of information can get accessed for further reading or additional saving anywhere you find yourself located with internet access or even with your smartphone.
Research Backup
Many online services for cloud storage offer an automatic saving of all of your files as you work. Cloud storage for backing up files and working on them in real-time is incredibly useful. The use of cloud storage is especially excellent if you:
Are forgetful
Lose battery power to your internet device
Lose power in some other way
Backing up your research is an essential part of the genealogy research process. Using cloud storage for your backup place is an easy and convenient way of ensuring that everything you enter is not lost, stolen, or destroyed.
Syncing Data
If you are using multiple devices for your research, your information is stored all in one place. There is no need for physical sharing of information and data through devices such as:
Instead, all you need is internet access and an internet-ready device, and you get access to all of your cloud-saved information and research.
Increase your ability to access and sync data onto any device that you own by using apps such as:
Dropbox
Google Drive
Evernote
These apps sync all of your data in easily organized and access files and folders across any device you have downloaded.
Suppose you have others in your group or family interested in your genealogy research and want access. In that case, cloud storage allows for sharing of all of your research quickly and conveniently. In addition, you are capable of sharing research worldwide if you want.
With cloud storage communities like Ancestry.com, your data is sharable across the globe, helping you connect with other genealogy sleuths and provide valuable connections and information for others' use.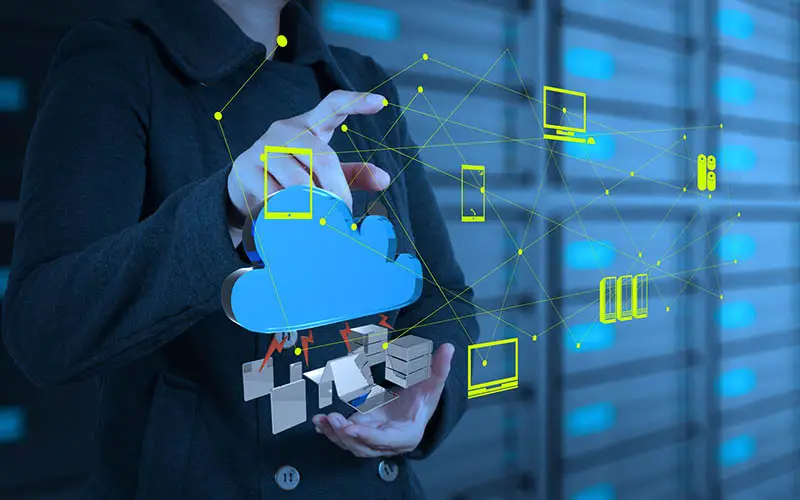 If your own family or friends are interested in helping with your genealogy research, cloud data storage allows for sharing quickly. Simply allowing access to specific documents or entire folders in your research cloud storage gives people you choose the option of reading and using your research or adding their files as a dropping place for further investigation.
All you need for seamless sharing and collaborating of information and resources in your quest for accurate genealogy information with others is their email address and downloading the cloud storage app you are currently using.
Use Official Sources, When You Can
Genealogy books compiled by ancestors and private citizens are great for adding more depth and stories to the family tree and genealogy research.
Keep in mind that these books are not official documents, though official documents may have gotten used in their publication. If they do not cite official documents, you need verification from official records of the time period.
It is incredibly important that you corroborate all information found in the personal family tree and regional genealogy books.
Supporting all of your research is an excellent way of making sure your information is accurate. You can do this with official sources such as:
Birth and death records
Census reports
Immigration records
Marriage licenses
Official sources are available at the federal and state levels. Some of the best resources you could find at both of these levels should get used in supporting and connecting the information and details research from genealogy books.
Official Federal Genealogy Sources
Federal sources for genealogy are primarily based on official counting and organizing, like in population censuses. Some of the most valuable official federal genealogy sources include:
Population census data from the years 1790 to 1940
Military records of personnel service and pensions paid from the Revolutionary War to the present day war in Afghanistan
Documents and other materials such as photos and recordings that get grouped by individuals' ethnicities
Official State Genealogy Sources
State resources for genealogy research tend to be more nuanced, focused on smaller groups of people, and a little harder to find. Some of the most valuable state genealogy sources include:
Pioneer and land acquisition certificates
State population census information by year
Native American tribal census and other information
The Names, Dates, and Cities Might be Inaccurate
Sometimes, misreading, phonetic spelling, and even wholly inaccurate locations might get into regional and family genealogy books. The inaccuracy of some privately researched genealogy books is just another reason that supporting any information in a genealogy book with official documents is good genealogy research practice.
City and county names also changed quite often throughout history. Ensure that you research the changes and add them to your tree if supported by official documentation.
Finally, spellings of names might get changed or misspelled in genealogy books. Surnames are commonly spelled in different ways or misspelled altogether. Also, places often evolve into new spellings or may get spelled differently from region to region. Comparing and choosing authoritative spellings is an integral part of your research.
In Conclusion
The search for the past is alive and well in the 21st century. With the advent of internet databases that are sometimes free, your genealogy research and use of hard-to-find genealogy books are more accessible than ever before.
Hopefully, this article has the details that help you find those hard-to-find genealogy books and use them in completing your ancestry research and family trees.
Related guides: