Whether it's Christmas, a birthday, or any other special day, you might be wondering what to get for someone who loves Genealogy?
You want to show that person that means so much to you that you know who they are and what they like to spend their time doing. Showing someone you know them is a precious gift in itself.
Shopping Small
Many are looking to do their shopping smaller than they have in the past. There is a growing movement towards giving business to individual artists and craftsmen displaying their work in places like TikTok and Etsy.
The idea is to get gifts as unique as the individual that they can truly treasure.
Knowing what you know about your loved ones, there are particular individuals that you could give an extra personal touch to. Those people would make the observation and it would be appreciated beyond words.
Genealogy Is More Than DNA
For the genealogy enthusiast in your life, DNA testing kits are quite popular. Even for those who aren't especially interested in getting answers to burning questions about their family's past, it's catching on.
So, if the gifts are for the family historian, it's possible that they have already done the DNA test and have that insight.
We Can Help
If that sounds like your situation, we've got you. Family history is more than just DNA results.
There are several gifts ideas that make the perfect genealogy gift.
25 Best Genealogy Gift Ideas for Enthusiasts
If you're trying to focus on genealogy gifts that specifically an anything historical lover would appreciate, there are a few kinds of gifts to start with.
Typically, a great gift for this type of person would be engaging and spark them on their historical journey.
We'll take a deeper dive further down but some good inspiration to start with would be categories like subscriptions or memberships, family record-keeping books or kits, and education. Don't forget the fun stuff, too!
Of course, if you're trying to make a grand gesture, we've also got something for that.
1. DNA Test Kits As Gifts
Yes, technically they might have gotten results from a popular DNA kit already. So, you might be thinking that if they already submitted one of these samples, it does not make sense to get them another one, right?
Well, that's not necessarily the case. If you are close enough to have knowledge of which test they received, it could be thoughtful to get them a test from a different company.
For example, results between Ancestry and 23andMe vary. The general overview is typically the same but there are areas where one test might get provide more details than the other.
Getting both tests could give a participant a more rounded-out view of their lineage.
The sample size for Ancestry is quite a bit larger than 23andMe but the latter has haplogroup information.
Another way they could benefit from getting additional DNA kits is to use them for testing additional family members.
A half-sibling, cousin, or parent would be a great way to learn more about their own results in comparison.
Someone who is pretty passionate about learning more on their ancestors, or even as a hobby, would see the value of extra tests. The more samples, the more information to analyze.
2. Hire A Genealogist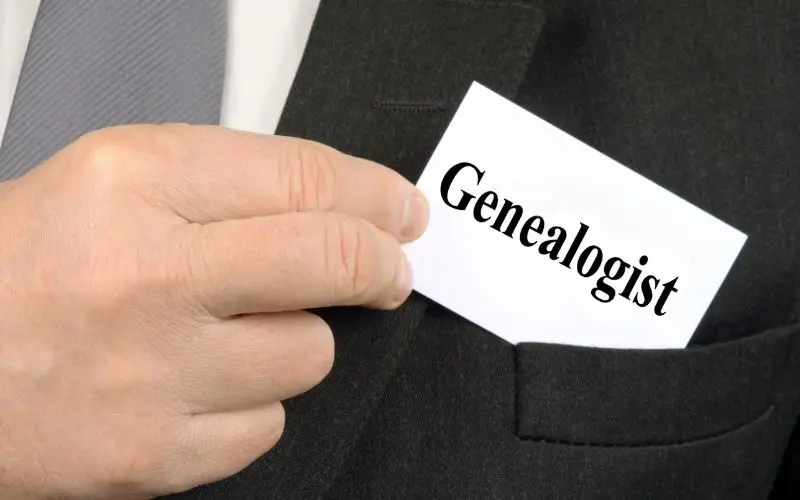 Hiring someone to do the digging can take a load off the mind and schedule of a person who is deeply invested in finding out more on where they come from. It's actually a time saver for more reasons than one.
A professional would have many tricks, tips, and the knowledge to go directly to the source material.
Ancestry is one of the genealogy website options that gives you the ability to book a genealogist online, which comes with a free estimate.
3. Ancestor Records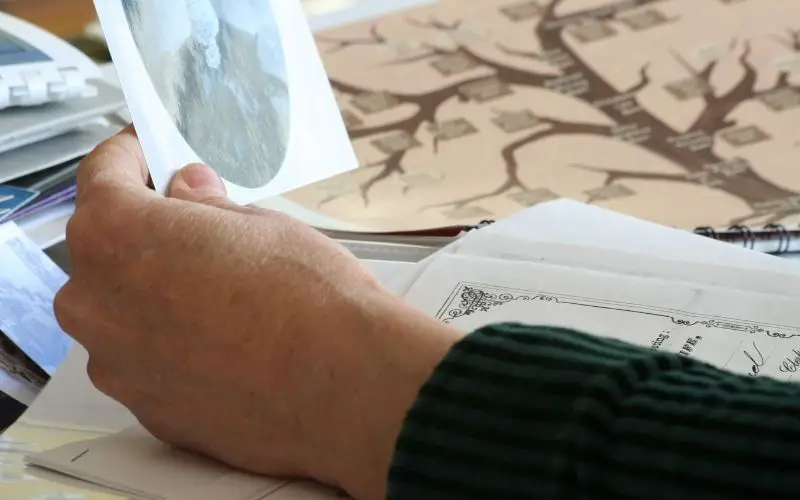 Maybe your family history lover is more hands-on and has been doing the research themselves.
Sure, it would be most convenient if the person you're buying for was living in the same town that the family has been in for generations.
There are many records in the public library, including census and other documents relatives could have been on or even signed. The likelihood is, though, that either they don't live in the town or the thirst for knowledge would extend across the ocean.
That's just another reason to be eternally grateful for the worldwide web. Because the internet has no limits, these records are being uploaded on an increasing basis each day.
The more documents are brought online, the more we can have access to them and learn.
Unfortunately, the info you can get for free is limited. That's where the gifts come in.
Websites such as Ancestry and MyHeritage have monthly subscriptions that offer users complete access to the files they have on the database.
Having the ability to click and see all these hints and papers at your fingertips is the actual gift that keeps on giving. Even if you only pay for one month, that's 30 days of unfiltered, accessible search results.
There's a lot you can do in a month. We'll give you a breakdown of what you can expect from the genealogy website options further down.
4. Membership as Gifts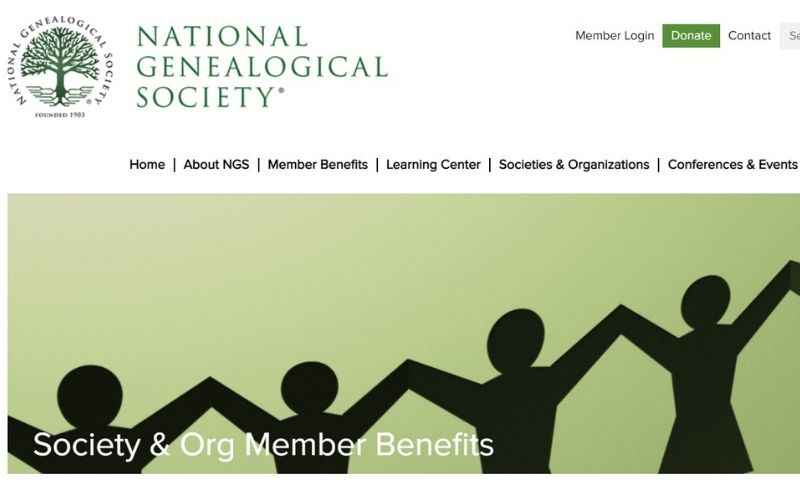 If the field of genealogy is more to you than just a way to look up info about your own family, sign up yourself or the person of genealogy in your life for something special.
A membership to the National Genealogical Society comes with a plethora of information about the advances in DNA science as well as puts so many references at your fingertips.
Some of the perks offered include a digital NGS magazine, discounts on the annual conference and store, plus exclusive blogs.
5. Wall Art
Depending where on earth your family history hails from, there's likely something linked to the culture that can be displayed proudly on the wall.
Whether it be an accumulation of various Scottish family's coats of arms or your favorite Nigerian phrase, there is a way to make a statement about your past in a subtle or large way.
6. Family History Books
These can range from do-it-yourself or made to order. The do-it-yourself option would be an opportunity to take each family tree member and make a record for them, armed with tools from the family.
The best type of family tree or genealogy record book would contain folders, pockets, and even dividers to boost organization between each person. Get some archival supplies to bump up the quality.
The made-to-order is from a company that sends you questions online to answer every month.
A year later, they put together all the details sent over to formulate a beautifully bound book that can be passed down for generations. No one is likely to forget family members any time soon.
7. Family Tree Décor
You've got to love how the internet has opened up the world to creatives.
Luckily, there is a whole genre of family-related genealogy gifts and many ways to incorporate the family into modern décor.
Here is a list of materials family tree art is showing up on:
8. Fun Themed Genealogy Mugs
Just because you aren't looking to spend much on gifts or don't have the time to put something thoughtful together, doesn't mean it can't still keep the same theme.
Some of the best have relatable quotes such as, "I research dead relatives and annoy the living ones," and, "God give me the serenity to accept the ancestors I cannot find, the courage to find the ones I can, and the wisdom to document them thoroughly."
9. Genealogy T-Shirts 
It's easy to put anything on a shirt today, but imagine how meaningful it would be to have a youthful image of a great grandparent for a family reunion?
Ask around for some family photos to make something unique and memorable. Want something a little more light-hearted?
Have a nice saying like, "Genealogy. It's like playing hide and go seek with dead people," or, "Genealogy, it's all relative."
This could also work as an amazing gift during Christmas or the holiday season in general for any family member with a sense of humor.
10. Genealogy Books
Maybe the field of genealogy has been an interest but needs a nudge to develop into more.
There is a long list of guides on family history and DNA testing as well as various ethnicities to help give someone a deeper look into their background.
Genealogy books immerse the reader in not only the how but the why when it comes to putting together the family story.
11. Genealogy Maps
Many people have maps in their homes, but it's rare that someone has a map dedicated to their ancestors.
You could scratch off where your family history is from and even migration patterns.
That would be a great talking piece to put out on display in any home.
If you're feeling really extra, you could jump for a personalized globe that is created by hand with a focus on the family name and where they're from in the world.
12. Pillows
Who needs more pillows, right?
But another way to infuse a space meant to encourage togetherness within the family is to get a word cloud pillow. 
They are made up of ancestral names that form a family cloud. There's also the family tree image option, always a favorite.
13. Heritage Field Trip
This is that big-ticket gift we mentioned earlier. This would be a wonderful surprise for a significant other, as a graduation present, a noteworthy birthday gift, or just because you want to share something special with them.
What we're talking about is a whole trip dedicated to walking in the footsteps of those who have genetically come before.
Get Ready With Research
In a perfect world, by this point, you'd already have done the DNA kit and gotten results. Maybe even have had the chance to build out a family tree or even reach out to people you've been linked to.
The family history is a great one to share with new, extended family.
Then, using the results, you'd plan a getaway to the place of origin. Imagine being able to find the headstone of a long-departed ancestor or stand in front of the house they used to live in.
Reconnecting with your roots in the most physical way would be an experience that no one would be quick to forget. It would likely be a trip of a lifetime with a permanent perspective change.
If you decide to go the trip route, it would be worth it to put in the extra effort of finding out as many details about how your family history is connected before jet setting.
These little touches would be insanely meaningful as it's happening and to look back on.
Family History Gift Ideas – Frequently Asked Questions
Which genealogy website is the best value?
Honestly, it's tough to say which website is the most valuable because they all overlap in the service provided but each has a little something extra to offer.
Below, we go through the most popular sites and share a brief overview of what you expect to get from being a member.
That way you can decide what your priorities are when it comes to researching family history for yourself or gifting a subscription to someone else.
The most popular genealogy sites:
As mentioned previously, when you submit your sample for a DNA test through Ancestry, your results might be more detailed due to the fact that their verified DNA pool is the largest out of all the DNA testing sites.
Once you get your report, you forever have the ability to sign onto AncestryDNA and watch as the results change ever so slightly as time goes on. You also get notifications when someone in your DNA line pops up.
Whether you do the DNA kit test on Ancestry or not, you can sign up for a free account online to begin compiling a digital family tree. They will send you hints that are sometimes connected to tangible records that have been uploaded.
Paying for a subscription will give you access to click all the files. Not paying will still let you see names and edit family tree entries.
In addition to getting a report about where your ancestors came from, you'll also get a health or trait analysis. If you choose the health option, you get an idea of different types of health issues and the long-term wellness in your genes.
The traits option has information about what maternal and paternal haplogroups you belong to, as well as the percentage of Neanderthal in your family's past.
This service has a lot in common with Ancestry. They provide access to documents and connect you with other people you are genetically related to.
The biggest difference between the two is MyHeritage seems to have a more reliable library of European records.
They also have a health section where they show what you have predispositions to, like diseases such as Alzheimer's or Parkinson's. These are good tools of knowledge to have.
Like the other DNA kit testing sites, they use the sample you send to create a report that can detail much of your genetic past and link you to people you're related to.
What sets Family Tree apart is that they provide the parental haplogroup in the report.
How much does a professional genealogist cost?
There are various charges that an expert will include in a plan when putting together a fee schedule in regards to their work for you.
To begin with, there's an hourly rate that can range from $35 up to $150 or more, depending on a number of factors. The next would be incurred expenses.
Examples include, but are not limited to:
Any necessary and agreed upon travel
Getting original copies of records
Photocopies made in person
The top-end would include a short timeline with a vast amount of information being asked for from a highly experienced professional. In essence, the larger the project scale, the more you can expect to part from your wallet.
However, before committing, you'll want to be clear about expectations. Check out our article for more information.
How do you go about putting together a family history book?
Part of the reason why this is one of our favorite gift ideas has a lot to do with the time and energy it will take to complete it. This is really an ongoing project, one that you will get better at over time.
It will require looking through what you have and asking around the family for things to fill in the gaps. What kinds of things will you need?
Here's a list of tips to get started:
Family photos
Records
Small objects
A good place to start in the very front would be a family tree chart. Before placing or writing anything in the book, get organized. Sort everything you've got by family member or branch.
A fun way to get the whole family involved is to have everyone submit stories of those who have passed already as a way to keep their memory alive as the book itself comes to life.
You might even find it convenient to record videos of loved ones who are less likely to take the time to pen a letter but still have some great memories to add.
The video can be added to a YouTube channel dedicated to the family history book.
To make it a functional addition, you can pair a screenshot with a QR code or video title in the book so a viewer will know how to watch it.
Related: