In the dictionary, the definition of a maiden name is the last name of a woman before she was married. This is the name she was born with.
Typically, the family name is from the surname of the father and comes after a middle name.
As our society's view of marriage is evolving, so are our views on maiden names.
The idea of a married woman taking her husband's surname has become one of the more controversial subjects in the marriage enterprise, as of late.
One of the reasons for the recent upheaval is that people are questioning the utility of married women in modern times having the same last name as her husband.
For some, it seems like an antiquated system. For others, it's a meaningful tradition.
But perhaps first we should take a moment to examine the lineage of maiden names as well as the family name.
Maiden Names and the Joining of Family
It's so common for women to take a spouse's last name because their mother did the same thing. As did their mother before them.
But it had to start somewhere, right?
For an awkwardly long period in history, people were known by a first name. Travel wasn't what it is today, so you probably did not come across too many others who shared the name.
As time moved forward, and populations grew, citizens were called by their name and as the son or daughter of their father's name. Eventually, the family name evolved.
The maiden name came around the same time. This goes back over 1,000 years and has everything to do with the property.
Back in the day, ladies at a young age were passed from the father's household to a new family.
Part of that transaction was an acknowledgment that she was now the property of the husband and his family by taking their name. She was legally his now. It was all in a name.
This may sound icky but the meaning was heavier then. It does not carry the same weight today.
Ready to marry your love and take his last name? Pack some snacks, it's going to take a while.
Maiden name drop is a lengthy process that will feel like a sentence of punishment.
More on that later.
Family Names Around the World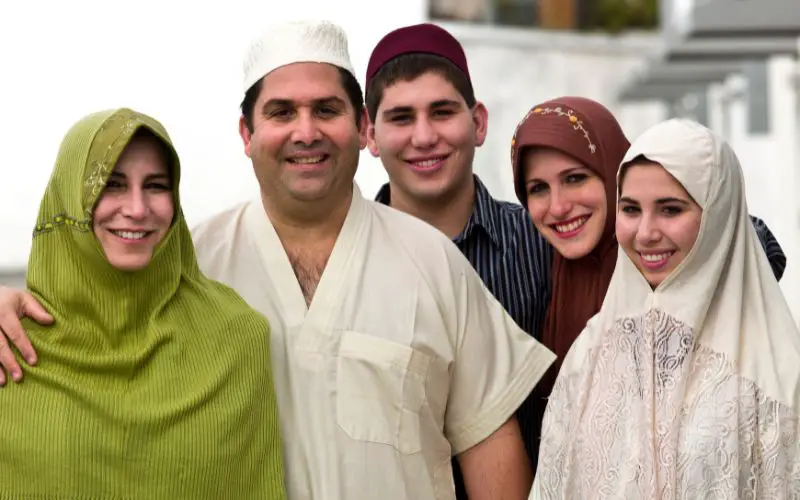 Changing your maiden name is common in some parts of the world, but not everywhere.
Depending on where you're from, you might have a very different tradition to follow after the big day.
That goes beyond marriage and sometimes extends into the unique naming patterns depicted by the culture, language, or religion.
Quebec, Canada
In the 70s, a law was passed that sort of forced women to keep their maiden name after marriage.
It seems like if you really want to change it, you have to go through as much trouble in court as women in the US do to get a new name recognized.
Japan
In the complete opposite direction, it is the law that women must change their maiden name to the surname held by their husbands. That is not the case if a Japanese woman marries a foreigner.
Korea and Malaysia
Unlike their continental neighbors, Korean and Malaysian women keep their maiden names upon marriage.
Turkey
It is the law here, too, for women to change their birth name to a new last name. However, they are allowed to keep their maiden names ahead of their new surname.
Egypt
It is an Arab tradition for women to not change their maiden names out for a husband's surname upon marriage. This is cultural and religious reasoning, as Muslim women keep their own family names.
Spain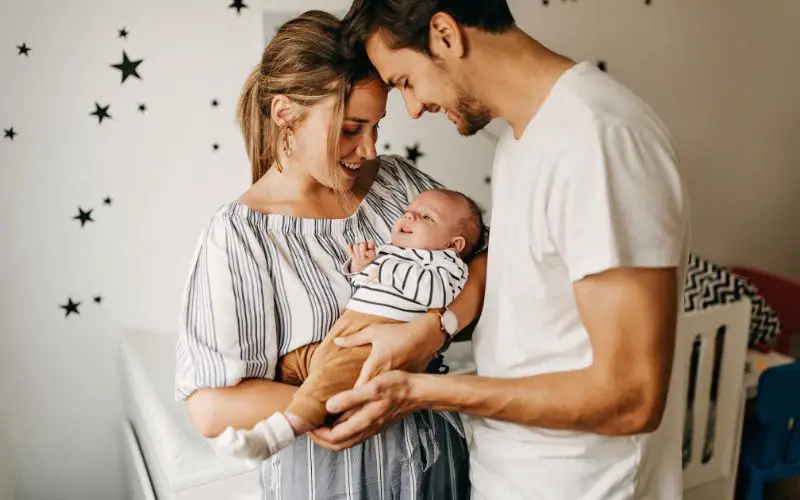 There are recent maiden name developments here. Like in other Spanish-speaking places, women do not go out of their way to change their names when they get married.
The update is for babies being born. They were forced to have the surname of both mother and father as part of the name given at birth. Now, they can just have the mother's maiden name.
There are plenty of places where women keep their maiden name:
Ethiopia
Greece
Italy
Netherlands
Belgium
France
Costa Rica
Mexico
Chile
If you're planning a marriage with someone from a culture that has different traditions or rules than yours, stay open-minded.
The coming together of two people from separate backgrounds can be confusing at times. Have conversations with your partner about what their wishes are for a family name.
Their preference might pleasantly surprise you. Dropping your maiden name for a new last name might be awesome or something that your partner isn't interested in.
This might be a good opportunity to test out compromising skills.
The Challenge of Making it Official
When ladies change their names after getting married, it is a pain.
In a system designed to gently push an unmarried woman to have a new married name, you would think it would be much easier to accomplish.
Many women delay changing to her husband's last name because of the massive challenge it presents. Last names should not cause the stress that they do.
If society wanted to encourage a married name for a woman after getting married, they should provide an automatic option. There is so much time and patience involved, not to mention money.
Married Name Process
There are an elaborate number of steps to suppress a wife's maiden name. A newly married woman has some hoops to jump through before she can officially introduce herself as Mrs. Husband's surname.
To get started, after marriage, a woman has to go to the social security office. Unfortunately, knowing your security question can't help.
Name changes can't legally take place online.
There, she needs to have several documents to prove her identity and a reason for the desired name change.
A New Social Security Card
Those documents can include:
Birth certificate
Driver's license
Proof of marriage
Application
When all the offices were up and running, you could take your documents in person. During that appointment, you would be given a new social security card with your spouse's surname.
Some social security offices have not been open for a while and it might be a long while before they are. That makes the process more tedious.
Sometimes you can set a date to come in, though.
Now, if that applies to your situation, you have to mail those documents in and hope for the best. There is no solid time frame to expect the new social security card to make it into your hands.
Your documents are sent back in a separate envelope. So, there is no telling when you will get those back either.
A New Driver's License
Alright, you've finally got something with your new last name on it! You feel like an accomplished married person who is properly adulting.
Not so fast. Yes, it was nice to be productive but we're just getting started.
As a wife, you're probably busy in your new life. Unlike days past, most women are not homebodies while their husbands are out working.
You likely have a lot going on so going to the DMV is probably not on your list of things you have time for. However, that is our next step.
If nothing else, keeping a woman's surname the same is more attractive when you consider having to make an appointment or going up to wait in line at the DMV.
To change the name on your driver's license or state ID, you will need to bring in the new social security card and marriage certificate. Typically, you will also need to pay a fee.
Other Government Documents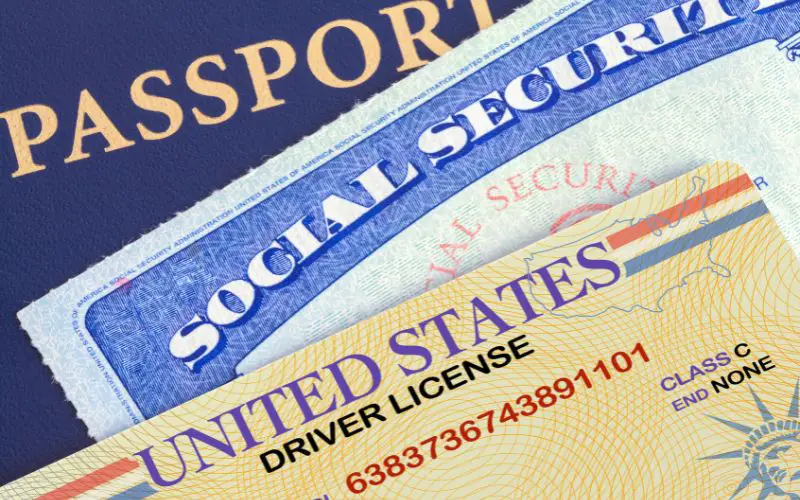 Those are the two biggest hurdles to overcome but not the end of the journey. Having an up-to-date license helps with everything else when your husband's surname is where it should be, for them to accept the change.
Now, you will need to let your employer know that it's all official and on government documents. They will need to update your employee profile, including tax information.
Got a passport? You will need to update it but there is a strategy as to when the best time to do that is.
If you got your passport less than a year ago and are looking to update with the lack of maiden name, you can do so for free. Anything over a year will require an entirely new passport at the regular $130 fee.
Of course, if you aren't necessarily close to renewal, you could wait to update it when you apply for a new passport. It will cost the same, anyway.
No Place for Old Name
Pretty much anywhere you sign your name will need to be notified of the update. Your birth name is now reminiscent of a past that was easier to glide through.
On a positive note, once it's all done, your married name should be the standard moving forward.
You won't have to deal with an onslaught of drama in regards to your name.
That is, as long as you don't get divorced. But that's for another day.
Here is a list of other things that will want your new name:
Bank account
Credit cards
Mortage or lease documents
Car, boat, or RV title and registration
Health and auto insurance
Bills in your name
Medical appointments
Voter card
Email
Social media
Before you go through a litany of work, you may want to consider that there are more options to choose from.
A family name does not have to be the same as those before you and likely won't be the same as those who follow.
Here are some uncommon ways of creating a name after you get married:
Make a hyphenated name using both last names
Drop your middle name and replace it with the maiden name
Pick a unique name for the two of you to share
Use a mash-up of the two last names
Forget English language name patterns and pick a heritage surname
Ask your spouse about a name they always liked
Keeping a maiden surname
At the end of the day, the important thing is to do what you feel is best for your family. Because of all the options, there is no perfect way women change their names.
You can customize your name based on what you feel most comfortable with.
That kind of confidence in being happy with your name will carry on to children. Whatever tradition or name you go with, it will be the children, if you have them, that will deal with it as well.
Marriage and family mean more than a name.
Feel good, but don't let the decision weigh you down. It's all just words, after all.
Related: